PoeARTry North 2016 Contest Winners
Congratulations to all the artist/poets who have contributed to our most successful competition. We received 22 entries from six NOAA clubs and independent Northern Ontario artists. Since 2014 when PoeARTry North began accepting submissions, I have been impressed, along with the judges, by how these two mediums (art and writing) have fused into a uniquely expressive co-partnership. The quality of each paired painting and poem was at its all-round finest this year.
Group of Seven artist and poet J.E.H. Macdonald describes it thus: "A poem is a perfect moment of time with a heightened sense of heart and pulsation in it. A picture is a perfected enclosure of space seen with heightened vision."
The awards ceremony was held at the Classic Theatre Mezzanine Gallery in Cobalt on October 30. Below is the list of winners and name of their painting and poem.
First Place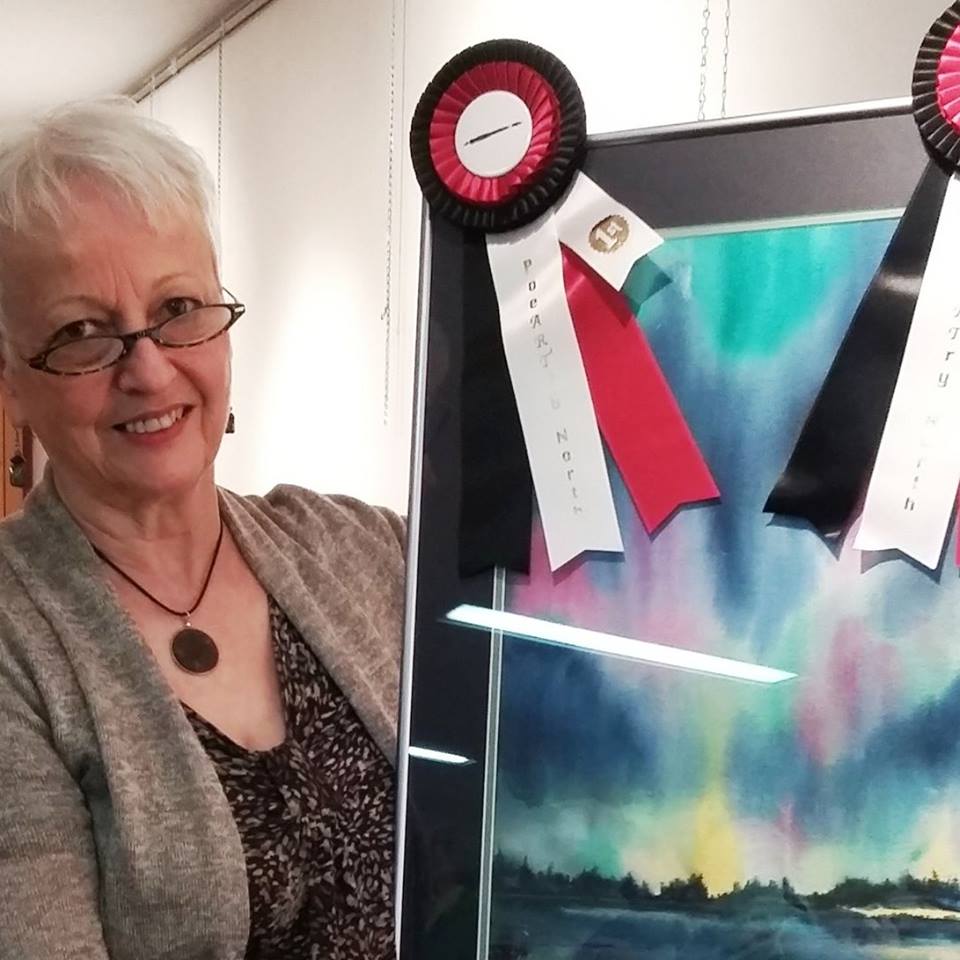 Second Place
Journey by Beth Jackson
Third Place
Revontulet by Sue Gamble
Honourable Mention
Waiting by Jerry Jordison
First Ice by Denise Ribson
Regeneration by Catharine Cribbs
People's Choice
Northern Lights by Laura Landers