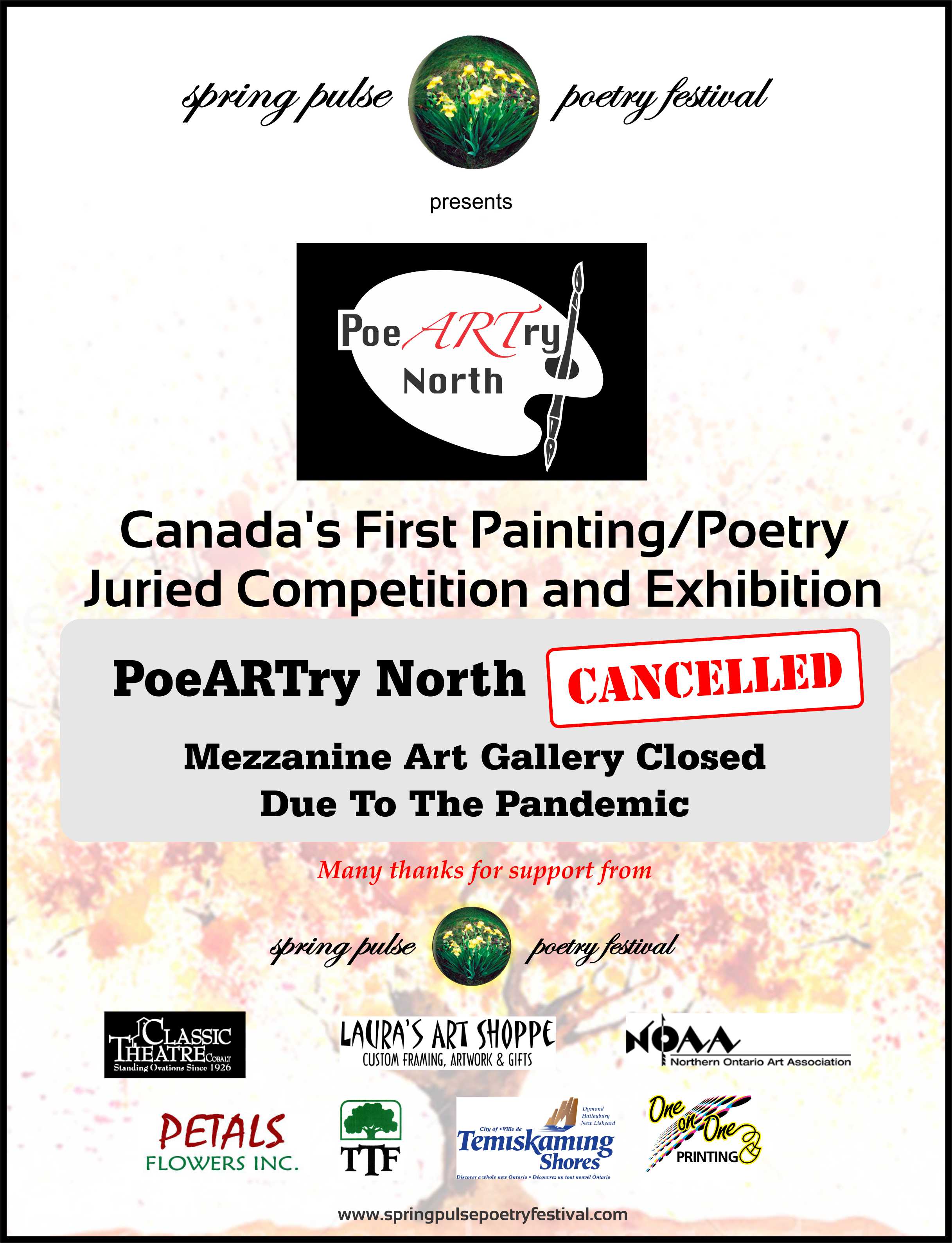 Ontario's First Painting/Poetry Juried Competition and Exhibition
"The Eye altering, alters all" — William Blake
The Spring Pulse Poetry Festival began as Northern Ontario's first poetry/arts festival in 2008. Tyna Silver, president of the Temiskaming Palette & Brush Club, knew several poets who were also artists. Under her coordination for two years, these multi-talented individuals displayed paintings and poems under the title "Poetic Visions."
We then created a competition/award ceremony during the poetry festival to reward the best paintings and poems. Each year, we noticed how the poetry was evolving with its own distinct visual light. The artists were colouring their words well. Its success spread and several artists outside the local art club wished to participate.
So in 2014, 2015 and 2016 we opened the PoeARTry North competition to all Northern Ontario Art Association members and non-members. Entries came from Sault Ste. Marie to South Porcupine.
Our vision in 2018 is to expand the competition to all Ontario painter/poets, and in 2020 to all Canadian artists, with an eventual invitation for painter/poets to submit to a biannual international event.
We extend an invitation to all art club members and independent artists to submit and participate in the 2018 PoeARTry North art/poetry competition and exhibition.