PoeARTry North 2018 Contest Winners
First Prize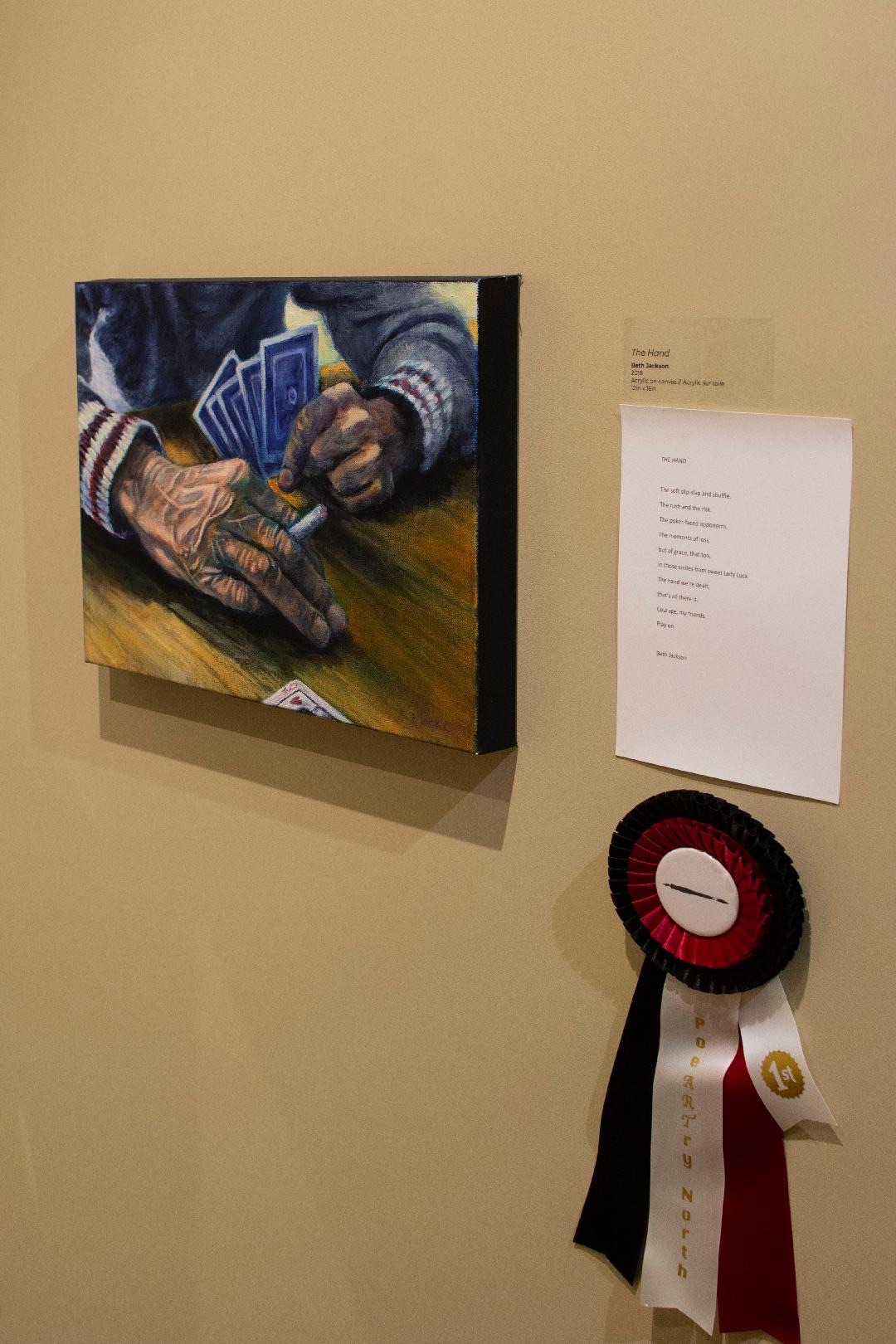 The soft slip-slap and shuffle.
The rush and the risk.
The poker-faced opponents.
The moments of loss,
but of grace, that too,
in those smiles from sweet Lady Luck.
The hand we're dealt,
that's all there is.
Courage, my friends.
Play on.
---
Second Prize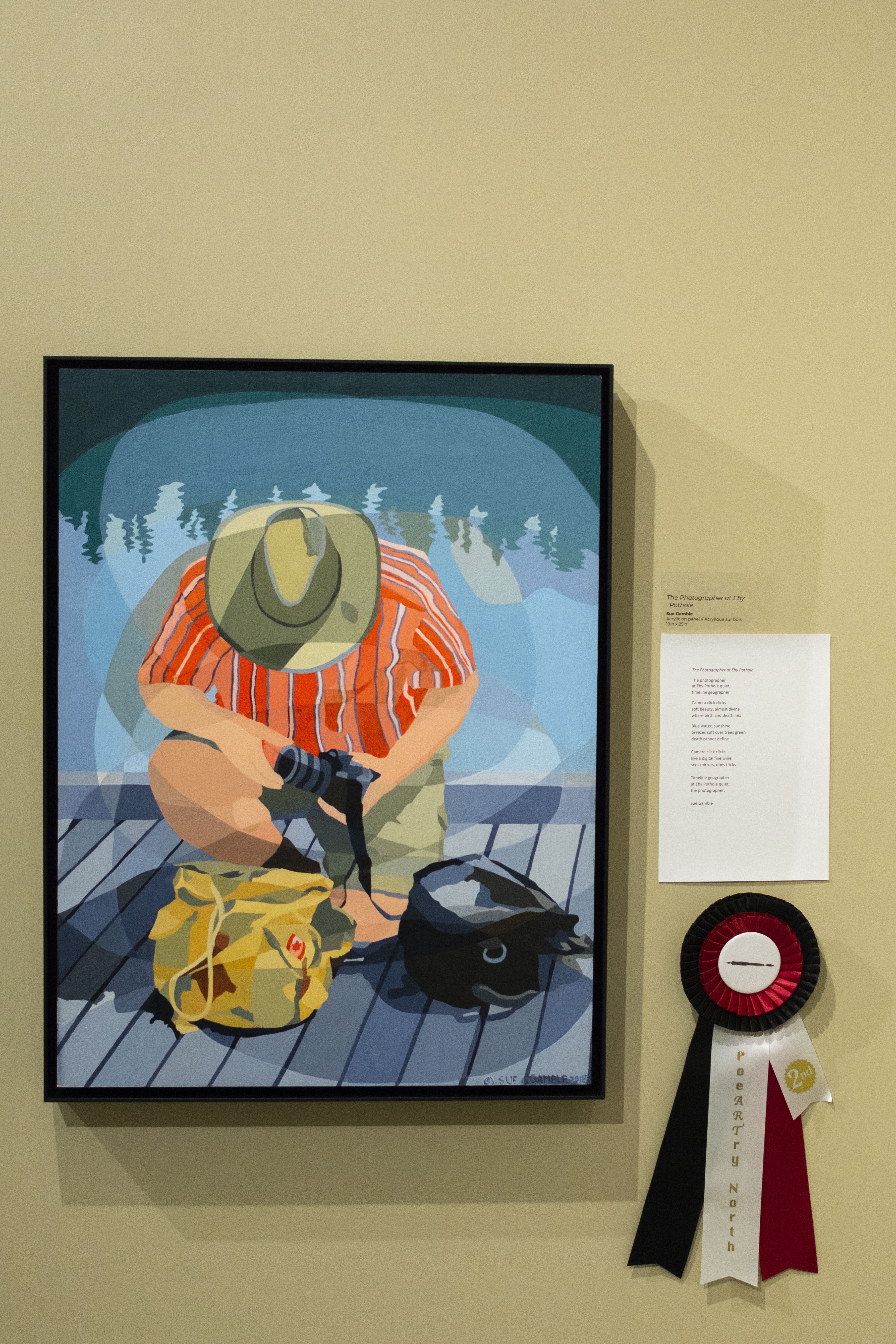 The photographer
at Eby Pothole quiet,
timeline geographer
Camera click clicks
soft beauty, almost divine
where birth and death mix
Blue water, sunshine
breezes soft over trees green
death cannot define
Camera click clicks
like a digital fine wine
sees mirrors, does tricks
Timeline geographer
at Eby Pothole quiet,
the photographer.
---
Third Prize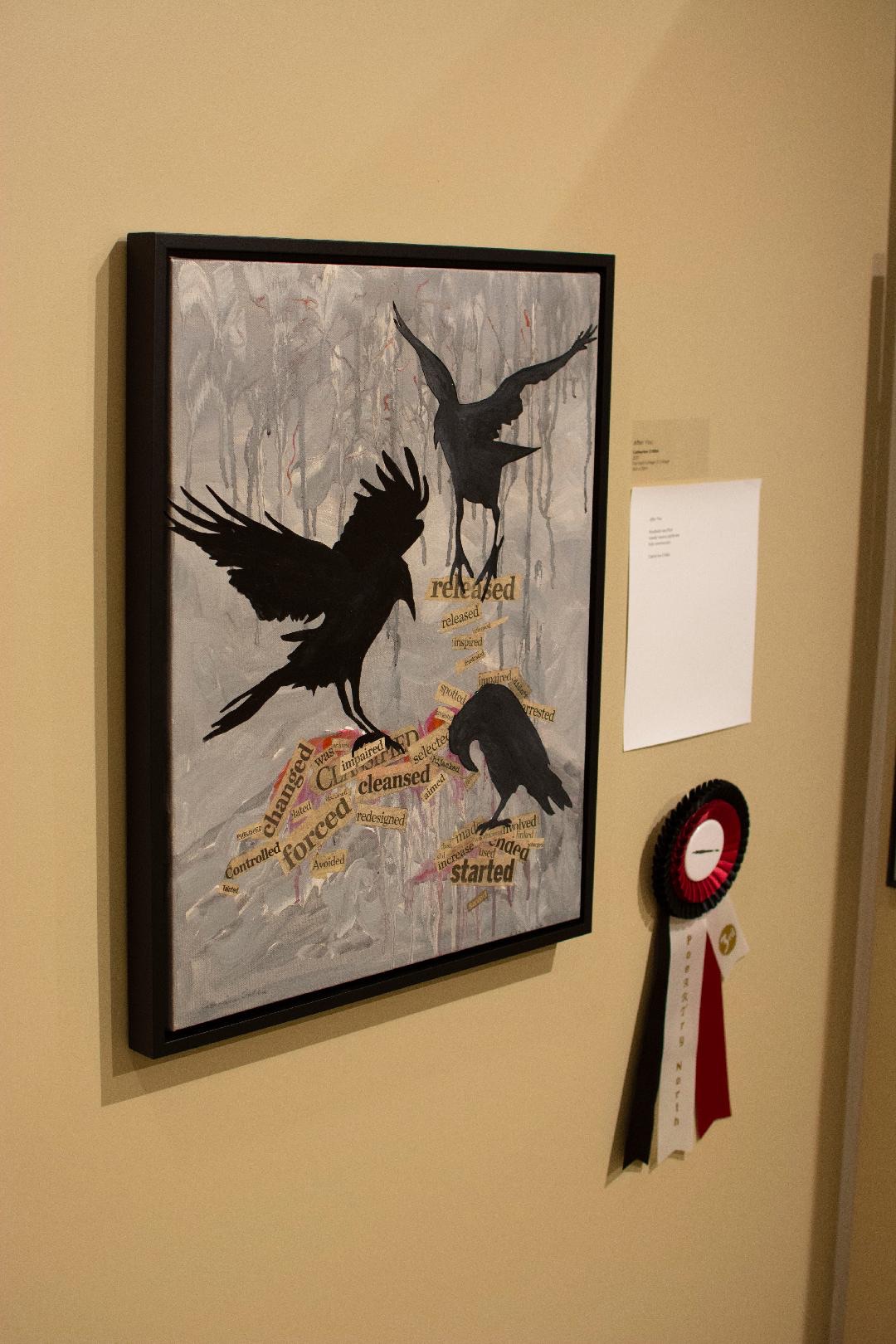 Roadside sacrifice
rowdy ravens celebrate
holy communion
---
Three Honourable Mentions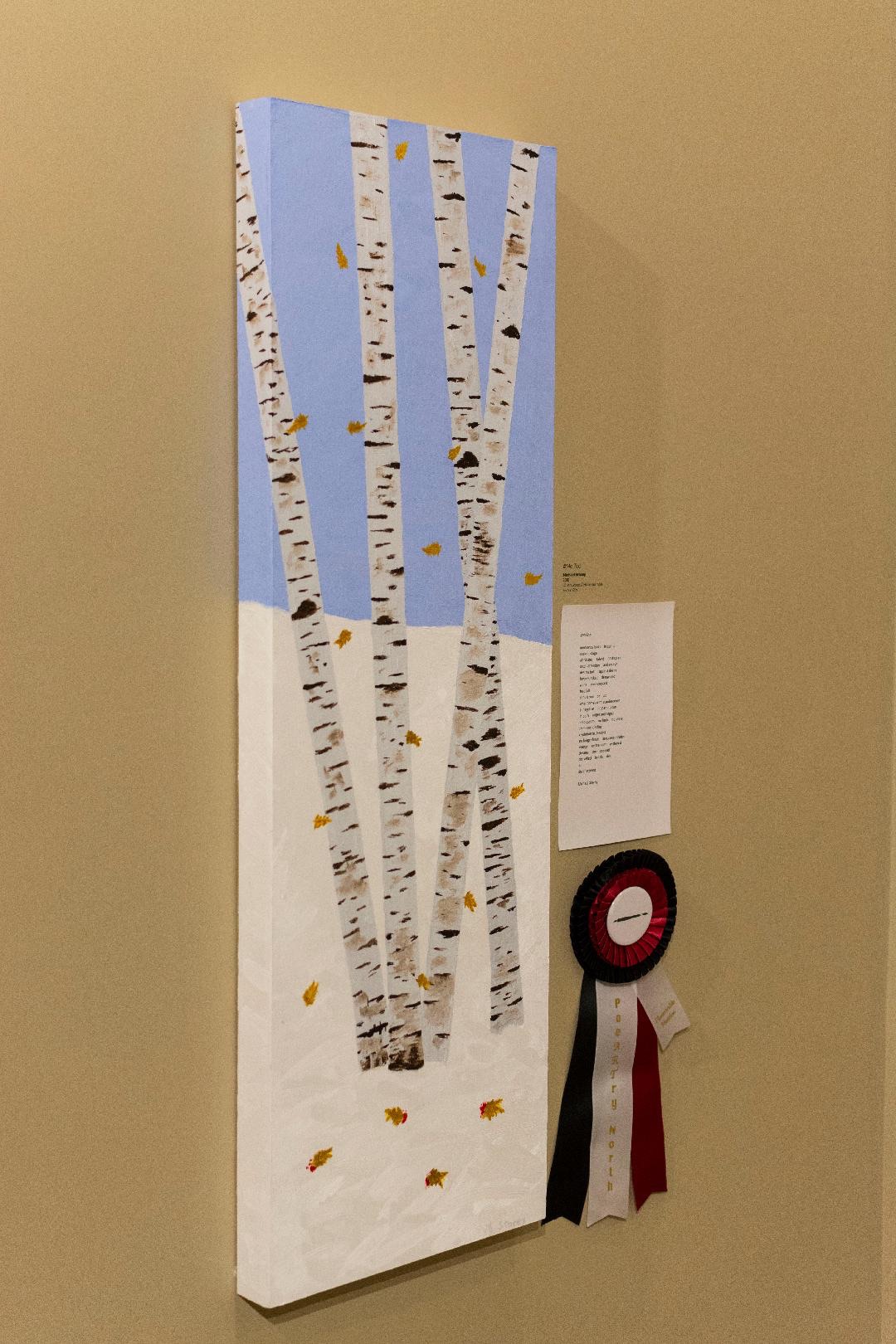 innocence buds   in spring
seeks a stage
attributes   talent   on display
catch attention   and an eye
desires butt   against desire
favours asked   demanded
a line   once crossed
free fall
should you   or   no
what comes with acquiescence
in negative   no path to sun
in both   anger and regret
no blossom   no bask   no shine
imminent decline
evolution in descent
no longer fresh   innocence stolen
energy   excitement   withered
dreams   once inspired
shrivelled   brittle   dry
lie
life shattered
---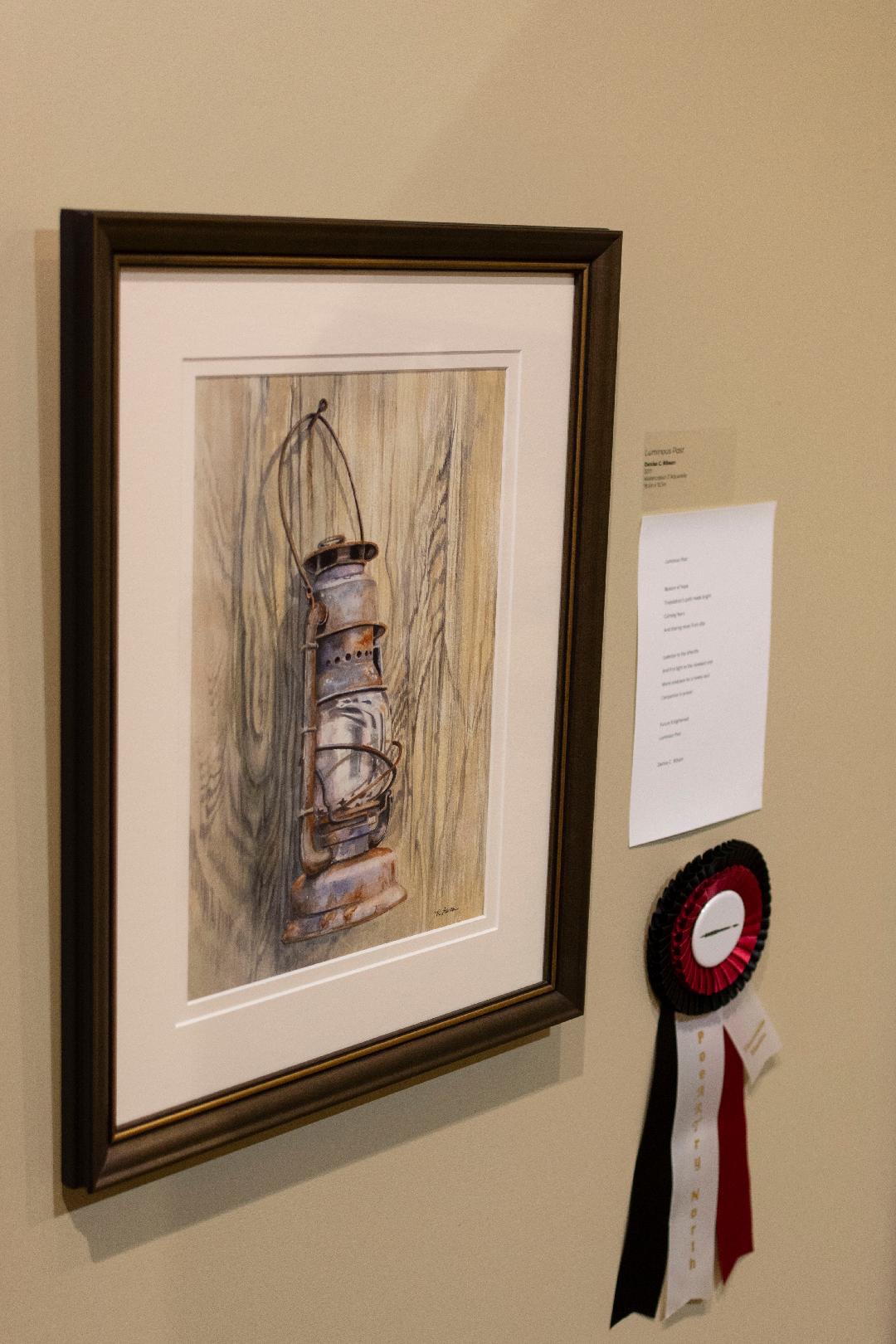 Beacon of hope
Trepidation's path made bright
Calming fears
And sharing news from afar
Lodestar to the afterlife
And first light to the newborn eye
Warm embrace for a lonely soul
Companion in prayer
Future Enlightened
Luminous Past
---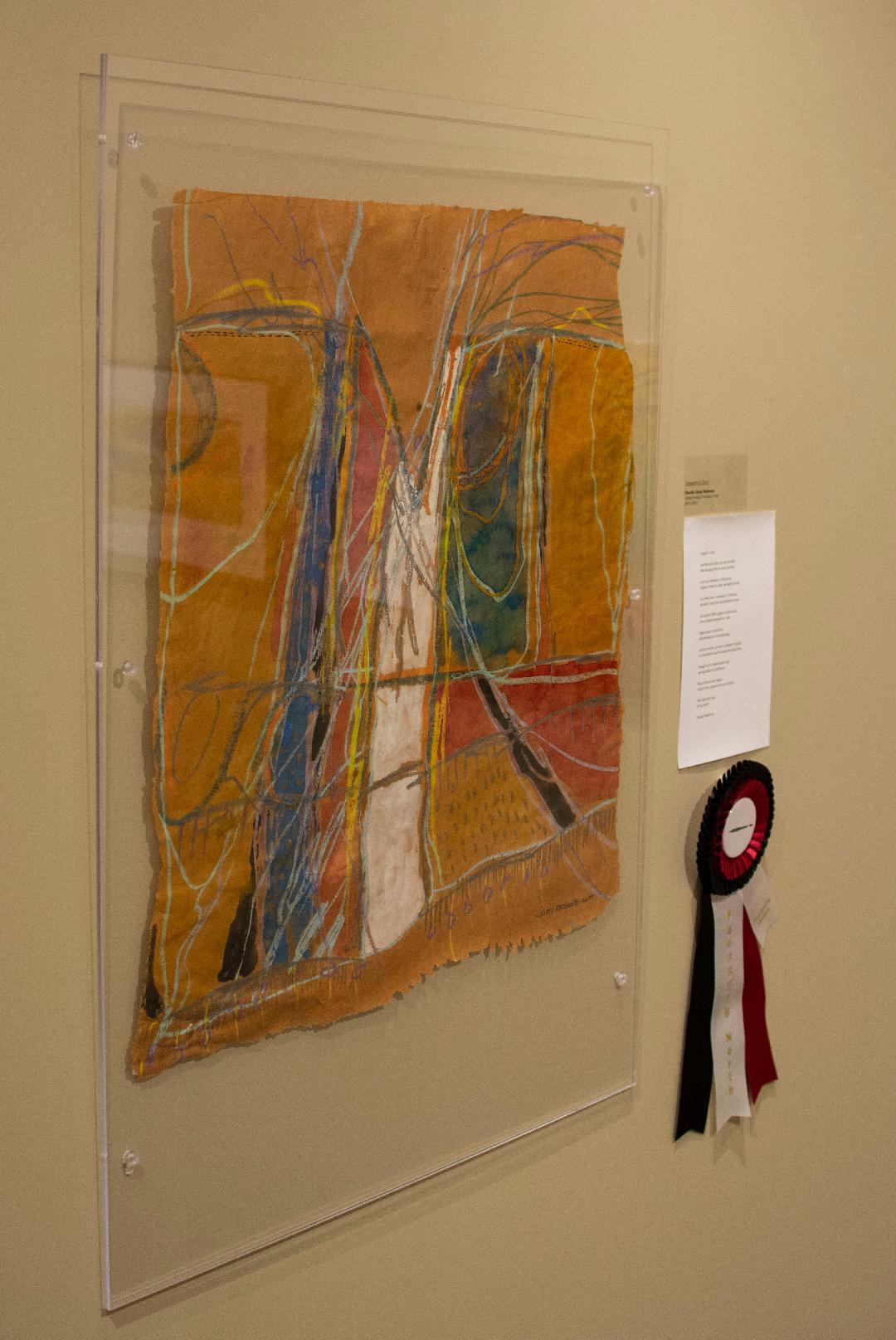 we live with what can not be shed
the honeysuckle we once planted
with our mothers or that quick
intake of breath when we lightly brush
our hand over a newborn's fontanel
we won't lose how we learned to love
yet special offers spam or otherwise
have slipped beneath our skin
dead zones in Lake Erie
deforestation in Temiskaming
so here we are: survivors clothed in plastic
in a biosphere warming beyond endurance
though we're several parts star
we squander our brilliance
flaunt bitcoin and sequin
rather than preserve for our children
the colourful coat
of our earth